Edina Houston is a Wife, a mother of two WILD Little Boys, and an Interior Design Lover.
As a native of New York until she was 7, Edina works best under pressure; compromising nothing along the way. She was a leader & trendsetter at a young age. When she moved down to Florida, that leadership quality followed her. She has always been well-liked by anyone she spends time with and was destined to own & operate her own business. When she was pregnant with her second son, she decided to go back to school where she would later graduate with a degree in Interior Design.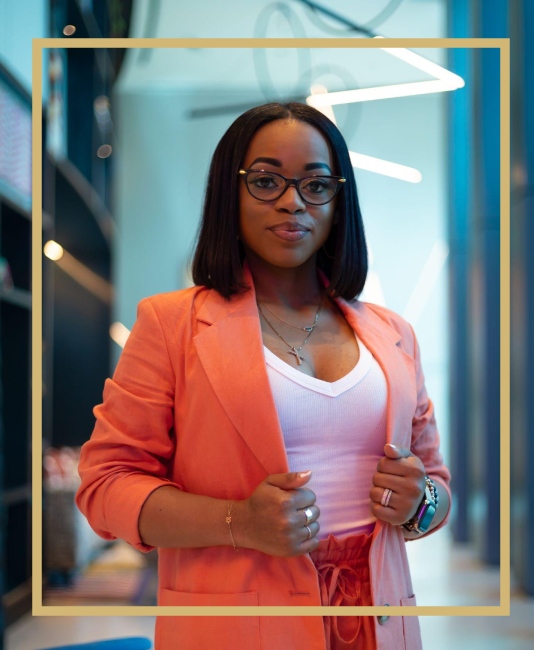 When she is not whipping up fabulous designs or planning fun events; she is doing an activity with her family, collecting stamps on her passport, practicing Yoga, or creating a "Honey-do" list for her great husband to do around the house. You will likely see him in many of our pictures as we believe that a family that can work together is a special one.
Edina thinks of herself as a Mindful, Nature Loving, Fun, and Creative Individual, although she has also been known to be a little bit of a perfectionist especially when it comes to her work ethic.
After getting to reallllly know her clients, she creates the Magical space that they envision. She believes that every client deserves her undivided attention, her dedicated focus, and the highest quality design her clients deserve.
Edina is ALWAYS organizing, decorating, and planning events (both professionally & in her personal life). Now she is the owner of EDesigns, which specializes in Residential, Commercial, and Event Design. EDesigns is currently acquiring clients in the Lake
Nona Region and South East Orlando. Online E-Design Service Available for past client referrals in Indian River,Palm and St. Lucie.
"A designer knows he has achieved perfection not when there is nothing left to add, but when there is nothing left to take away."

Antoine de Saint-Exupery